Post by saraphinaplatypus on Apr 26, 2009 1:23:53 GMT -5
(Some credit goes to wikipedia.)
Name:Kijo Fushigi
Age:

18 year old form: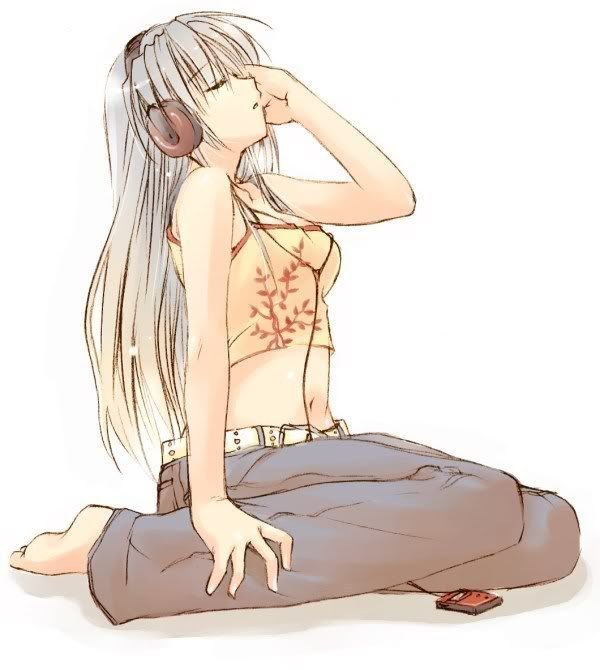 15 year old form:
Background: (Kijo kind of has a foggy memory,so this may not be a clear history.)Kijo Fushigi was born in England in the end of the midevil ages.(She doesn't remember her exact birth date.)Kijo was born into the family of a wealthy Japanese trader who brought his entire family to England.There were five children.(Including Kijo.)Kijo was the youngest.The family lived in an orient themed house near the favorite castle of the king.When Kijo became older (Around 18) a shinigami from squad 12 visiting Earth fell in love with Kijo while she was writing kanji.The shinigami became obsessed with her and wanted to protect her always,but had to leave Earth soon.So he came to Kijo's room while she was sleeping to do experiments on her to give her powers to protect herself.During the experiment,the shinigami didn't notice it but he was making Kijo's life way longer then the average human. (Which means she won't die of old age or sickness for a long time....)When Kijo woke up in the morning,she saw the shinigami.The shinigami gave her a paper with all of the powers he was able to give her,explained them,and left.Kijo was a bit confussed at the time,but then decided she would try her new powers in secrecy in the forest since such powers would be considered witchcraft,which equaled to death.But when she was caught by several foragers off fruit in the forest without her knowing,they planned to tell the king.Luckily,the shinigami that loved her stayed another day and saw the incident.Kijo suddenly fled to a ship that was going to explore the new world.When she arrived,people in the settlement thought Kijo was a witch because they saw her kill a hollow with her powers.Kijo ran off once again and started to hide in the forest.While she was hiding in the forests,Native Americans came to hunt and saw here.Kijo was immediatly accepted into their tribe because they have heard of her so called "witchcraft" and thought it could help their village.Kijo was then given a dagger made off a bone that acted as any steel blade as a gift.They never figured out why she lived so long,but rejoiced that she'd healed the tribe and protected it from people who were trying to conquer their land.The tribe was one of the last in America.The goverment soon heard of Kijo in 1983 and wanted to do scientific experiments on her to see what made her live so long. Kijo underestimated herself and became very scared and left again.This time,to where her family was origanally from.Karakura Town,Japan.Kijo bought her own apartment,but realized she need a job.During the day,she was in her teen form,during the night,she was in her 18 year old form to work at a cashier in a grocery shop.Kijo has hated shinigami ever since for giving her powers....
Personality: Kijo used to be a caring,nice, and out-spoken girl.Through the years though she has become shy,self kept,and nervous.Her nervousness does appear to make her seem cute and adorable to some people though.Kijo takes pity on people easily.For example,if a cat was dying,she would take it in.Kijo does still have one fact of her personality in the past:determination.Kijo is also the kind of person that'll follow the rules.But due to her formal personality,sometimes she might fall out of character in an akward time.Kijo is also polite and somewhat charitable.She's the kind of person that will actually protect herself and others.....if they're nice.(She also believes in Santa and the Easter Bunny.)Kijo is also lonely and wants friends,but her timidness usually doesn't give her any.PS,She wants a boyfriend too.
Likes:Kitties,girl scout cookies,sweets,tofu,romance manga,Santa,Easter Bunny,and kind people.
Dislikes:Shinigami,scarey/mean people,the fashion clique,bullies,vegtables,dogs,and hollows.
Fear:Vampires and arrancar.
Powers:
Minor Healing:Kijo can heal with the words "Itami" but the process to heal the damage is 1 hour,no matter how much damage there is.
Witch's Ladder:This spell conjures up a rope as strong as Bakudo 1, Sai, that ties around the wrists and the ankles.The following spell can be used with the following words:
A knot is not a useless thing
It keeps in place with rope and string
Not all kept is hard or soft
Knots can keep wishes, hope and thoughts
Held by magick knots we make
For life and love not to forsake.
Witch's Ladder spell can also be used for healing,binding love,or make a sheild that concentrates spiritual pressure around the person she focusses on.With those 3 effects,the rope is only tried around the person she focusses on right wrist.The rope however,only works for half an hour,then wears awau.
Witch Bowl: This spell is conjured when Kijo is being attacked by hollows,vampires,or arrancar.A golden like sphere appears in front of her making the attacker think a high leveled shinigami is around here.
Soul Release: Kijo can make a soul or mod soul come out of a body or gigai or any other object by saying "Kaiho".
Dark Shot:This is her 1st attacking force.Kijo conjures this spell by concentrating dark and sad thoughts towards her opponent.This looks like 4 groups of dark purple sparkles coming from her head,shoulders,and heart.This attack is suppose to burn her opponent and cause them to be depressed for no reason.
Light Shot: Kijo conjures this by focussing on someone who is deeply injured in battle.A bunch of yellow sparkles comes out of her head and hits the person.The person would then still continue the battle anyway unless the oponent kills the person or the person wins the battle.
Sword Combat Specialist:Kijo has had a long life,so ever since she weilded a dagger,she figured out how to perform combat.
Age Transformation: Kijo can make herself look like herself in any age by looking at a date written or typed and think real hard about what she looked like back then.
Roleplay Sample: (Seriously,some people don't post **** here.Does anybody want me too?)